Just a few lines about me
•   My passion is discovering new ways of working with architecture, especially parametric programs in architecture to achieve finest designs
I see big potential in parametric architecture for future designs as this can allow us to get the optimal ideas for our clients. We can use it for daily matters in our designs e.g. planning, lights, budget etc. Thanks to parametric architecture we might get more information and time for our projects.
• My other big interest is the latest technology and its possible use in architecture design. E.g. augmented reality for showing (3D plans, the real scale of rooms and the possibility to get feeling of it).
• I graduated from Architecture and Building Engineering at the CTU in Prague. 
• I have experience with more than 80 projects as well as with cooperating with international architectural studios (Sweden, Germany, Italy, Maldives and the Czech Republic).
Founder of graphic courses at CTU Prague [9/2012 – 6/2017]
• My colleagues and I taught students how to use graphics programs : Photoshop, InDesign, Illustrator, SketchUp,Revit, 3d Studio Max, Lumion 3D, Rhino 3D, Artlantis etc. – More than 2 100 students had been enrolled.
Mentoring CTU : I was in a position of a Mentee where my mentor was David Hama, Executive Officer Plastkon product Ltd.
• Mr Hama gave me lots of advice during my studies and the best opportunity for my future architect career. I designed and realized two exhibition stands in Germany (Munich and Nurnberg).
• I'm fascinated by sailing and boats.
• My other hobbies are : Climbing, Skiing, Skating

• Molnaang – 36 apartment houses –  under construction
• Gnesta Tower – 7 story high  apartment building
• Ransta – Uraban plannig for 50~70 Villa houses
• And more than 50 other projects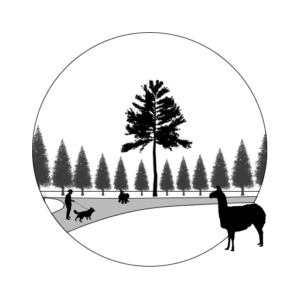 ACS Properties


•
Architect
• Idea design of National stadium : capacity of 30,000 people and estimated price € 95 milion 
REXY Studio


•
Graphic Designer
• Samsung Showroom : New technology – Intelligent Digital signage
• Designed Horoskop, Inc. storefront

• Competition : Footbridge  in Jaromer : dimension 7x60m
• Technical supervision : Reconstruction of the monastery Broumov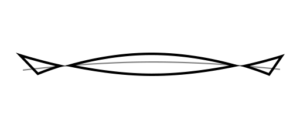 • Competition : Pavilion for Gorillas – Prague Zoo
• Other projects : House for seniors , CPTO – University , IKEM – Hospital Pavilion
• Velaa Private Island in Maledives  Cooperation with Architect studio ADR a luxury Hotel : area 23 900 m²


I incorporate following strengths in my work:
• Communication : I mostly use graphic expressions like Sketches or Illustrations for clients to understand. Sometimes a good picture says more than a thousand words.
• Activator : I like starting from scratch and trying to find some different ways how we can improve in our design.
• Adaptability : When ArchiCAD or Revit release the new version, I am the guy to use and try its new functions eagerly.
• ENGLISH : Professional working proficiency
• CZECH: Native, Fullprofessional proficiency
• SWEDISH : Limited working proficiency
Parmmätargatan 5 STOCKHOLM